About Elco Lighting
Over three decades ago, in the heart of  Los Angeles, ELCO Lighting was founded on the philosophy that high quality lighting products should be sold at a fair market price.
Our commitment to this philosophy and dedication to exceptional customer service serve as the very soul of our company. We take pride in our perpetual commitment to such standards that enable us to continually prosper in a highly competitive and unpredictable industry.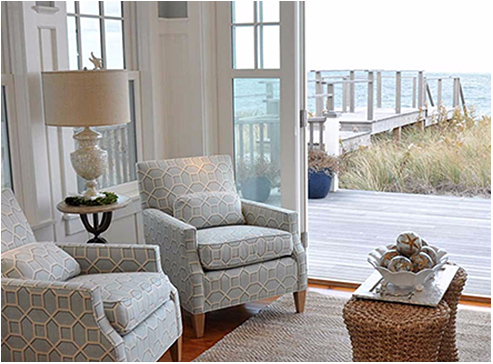 With our expanding LED product line that entails recessed, track, undercabinet, outdoor and emergency lighting, we are ready to fulfill a variety of lighting demands. Quality engineering, fair market value, professional customer service, and micro-managed inventory are the cornerstones of ELCO Lighting.
The Best Choice in Lighting
Quality

The Quality Choice

As a premiere luminaire manufacturer, with over sixty years of lighting experience, we know exactly what our customers want. That's why we use only the highest quality materials, and why we run our products through extensive tests before we add them to the ELCO family. When customers choose our lighting fixtures, they can rest assured they have chosen the best in functionality, design, performance, and quality.

Contractor

The Contractor's Choice

At ELCO, we design with the contractor in mind. Our packaging is easy to open, and our products are easy to install. This means a safe and orderly setup every time. Contractors feel con dent choosing ELCO Lighting for their projects.

Time

The Timely Choice

In today, Out today. We at ELCO understand the importance of timing, so we send out almost all of our in-stock products the same day they are ordered. Our goal is to make timelines easier to hit and projects quicker to complete.

Architect

The Architect's Choice

We regularly talk with architects, and listen to their most pressing challenges. Not only do we go out of our way to save them time and money, we welcome their suggestions on how to improve our products. That's why architects specify ELCO for their projects.

Trust

The Trusted Choice

With over 25 years in the lighting business, ELCO has become a trusted name throughout the country by doing the right thing. We stand behind every product we make. No exceptions. No excuses. It's a valuable trait that brings customers back again and again.

Leader

The Leading Choice

Both customers and competitors alike see ELCO as a leader in luminaire manufacturing. With many electri- cal engineers on site, we continue to be a pioneer in the world of illumination. Others may try to copy our designs, but they will never match our dedication to quality and service.

Sustainable

The Sustainable Choice

ELCO understands that lighting is a major contributor to energy consumption around the world. From the very beginning, we have engineered our products to be extremely efficient. Whether it's our CFL or LED product line, we strive to have a positive impact on energy use, one fixture at a time.